Hi there.

I'm EXO's Luhan. Welcome to my wife's blog and her name is Adelina but she prefer people call her Elin. She is a hardcore KPOP fan. Blog is just her pastime ((i guess)) because twitter is already taken her heart but she still loves her husbands and she said she's sorry because this blog dont have tagboard since i told her to make this blog a little bit private because she is my wife. so any problems? just comment at her entry. thanks for a visit. /flying kiss/

" EXO IS MY HUSBAND
especially
Sehun , Luhan and Baekhyun (HunHanHyun)" - Elin

hmm......esk ..?
Friday, 10 December 2010 @ 8:56 pm
0 leave comment

Esk pgi2 ELin kena g SMK Guar Perahu Indah....sbb nk dpt anugerah murid yg dpt 5A apa ntah...haha..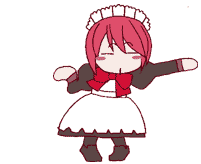 glitter-graphics.com
Tdi ELin g Penang...sje jln2 ....? Lgipown ELin punya mak cik nk blik KL esk .....!

X per arr yg tu jer ELin nk citer...lgipown ELin pelik laa knp dua tiga ari nie...ELin rsa x der citer yg best nk citer ...?

.....
k laa tu jer ELin nk citer...Bubye2 .....?