Hi there.

I'm EXO's Luhan. Welcome to my wife's blog and her name is Adelina but she prefer people call her Elin. She is a hardcore KPOP fan. Blog is just her pastime ((i guess)) because twitter is already taken her heart but she still loves her husbands and she said she's sorry because this blog dont have tagboard since i told her to make this blog a little bit private because she is my wife. so any problems? just comment at her entry. thanks for a visit. /flying kiss/

" EXO IS MY HUSBAND
especially
Sehun , Luhan and Baekhyun (HunHanHyun)" - Elin

Huhuhu........
Tuesday, 14 December 2010 @ 3:22 pm
0 leave comment
Tdi p interview MRSM.....huhu tkut laa
....Msa hafazan kan....ELin da hafal semua tu tpi kan bila dia suruh hafal dpn cikgu2 tu kan...ELin tergagap2 hahhahaha....
Mcm2 org ad kt sna...hehehe

Ad sorang bdk nie...pompuan laa....punya laa peramah....skola kt kubang pasu...tpi ELin x tau nama dia...sembang sj...hahaha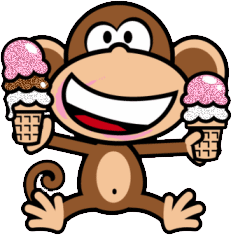 glitter-graphics.com
tu jer laa nk citer....
Bye2 laa..letih laa plk...!